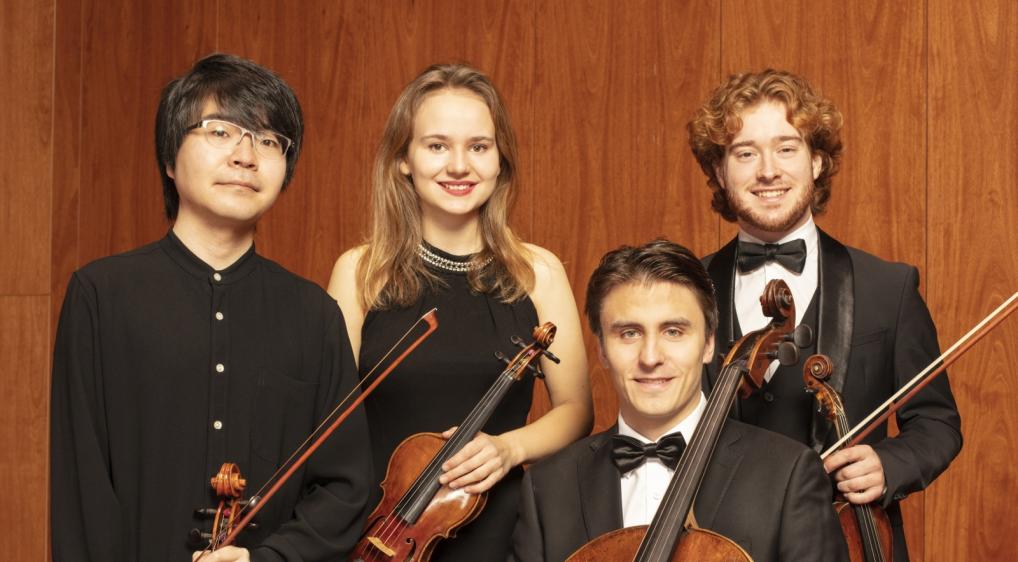 Cuarteto Albéniz de Prosegur
Established in 1995 at the Reina Sofía School of Music, the Prosegur Albéniz Quartet has been led by professors Rainer Schmidt and Alastair Tait, and currently studies under the guidance of Heime Müller. Her Majesty Queen Sofía handed the Quartet the Diploma to the most outstanding String Ensemble in its category in the 2007-2008, 2008-2009, 2012-2013 and 2016-2017 academic years.
Since the beginning, the Quartet has performed in renowned venues including Casa de la Moneda, Fundación Carlos de Amberes, Museo del Prado, Madrid's Palacio de Congresos, Real Sitio de la Granja de San Ildefonso and Mérida's Museo Nacional de Arte Romano. It has also performed in the International Church Music Festival of Ecuador, in the Primavera BBVA cycles at the Palacio del Marqués de Salamanca and in the Solistas del siglo XXI Cycle at Madrid's Ilustre Colegio Oficial de Médicos, in the Da Camera Cycle at Seville's Real Alcázar, in the Generación Ascendente Cycle at Madrid's National Auditorium, in the Chamber Music Festival of Spain's World Heritage Cities at Salamanca's San Blas Auditorium and at the Teatro Real, within the Young Talents Cycle of Fundación Banco Sabadell.